"Everyone at Westlake Chemical is intensely dedicated to protecting the health and safety of our employees and community and safeguarding our environment. We always try to be the best and it is a wonderful honor to have our efforts recognized and affirmed by this award as Best in Louisiana."
Wayne Ahrens, Westlake Chemical Plant Manager, 2016 Best in Louisiana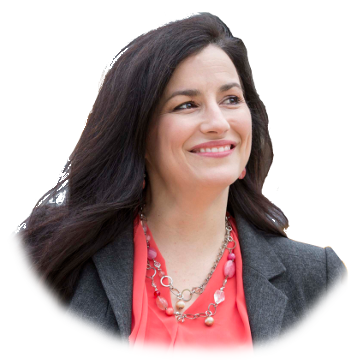 "I am very proud of our team's strong commitment to excellence and for achieving a second consecutive LCA Best in Louisiana SAFE Award. We all take great pride in the safety culture and safety performance at our site. Our individual and collective commitment to operational excellences means that we will continue to work safely, in a way that protects the environment, our workforce, our neighbors and the families who depend on us."
Angela H. Zeringue, Site Manager, ExxonMobil Baton Rouge Polyolefins, 2015 Best in Louisiana
Serious About Fostering Excellence (SAFE)
SAFE is an official program of the Louisiana Chemical Association administered by the LCA Safety & Health Committee. Its mission is to:
Promote continuous improvement in safety and environmental performance
Build a valuable database of peer norms for plant safety and environmental data
Honor outstanding performance with annual awards.
As your facility participates each year, you and the other LCA members are creating a powerful analytic tool so you can benchmark your performance, stay safe, and become steadily safer. Our online database extends back to 1995.
The SAFE program has two valuable components – it is first a mechanism that promotes performance improvement and, secondly, it provides an annual competition with recognition opportunities available to all LCA members. At the present time, the SAFE program uses 13 criteria each year to evaluate member performance and present top achievers (by class) with either 'Best in Louisiana' or 'Most Improved' awards.
SAFE Data
Number of employees at the facility (2006 to present)
OSHA TRIR for full-time employees (1995 to present)
OSHA TRIR for contractor employees (1995 to present)
Number of CERCLA reportable releases to air (1995 to present)
TRI number of chemicals released on-site (1998 to present)
TRI total pounds released on-site (1998 to present)
Severity rate (SR) (2005 to present)
Number of permit exceedances (1995 to present)
Process safety incident counts (2006 to present)
Usage rates of six Leading Indicators (2008 to present)
Total pounds produced for sale (2000 to present)
Data is shared only in aggregate (peer group mean, all-facility mean, etc.) You are the only one who can see your specific data.
Request a User Account
Just submit this form and if your company is a current member of Louisiana Chemical Association, we'll have you and your facility up and running as a SAFE participant in no time.
Master User
A Master User can log in to a special user control form. Using this form, the Master user is able to:
Create new user accounts for your facility
Delete any user account which you created
Define which users may view reports and charts
Define which sections of the SAFE Application a user may edit or even see
Control which users are authorized to submit your facility's SAFE Application
Submit your facility's SAFE Application and view all reports and charts
If you are the only user defined for your facility, you will be set up as the "Master User."
The History of SAFE
The SAFE Program was created in the late 1990's when LCA members were under heavy attack from local and national critics, elected and appointed officials (including the governor), DEQ and the media (among others). LCA and individual companies were constantly playing "defense."
LCA's Eight Point Plan today refers to "leading the way in environmental, health and safety." Likewise, process safety is a much more established core value now than in the past. SAFE is based on a detailed review of SAFE program data and the collective judgement of member company professionals. It is intended to demonstrate the more pro-active approach adopted by LCA members. At present, the SAFE Program uses 13 criteria each year to evaluate member performance and present top achievers with either 'Best in Louisiana' or 'Most Improved' awards.
Leading Indicators of Process Safety
A Leading Indicator is a forward-looking metric which correlates to the performance of a key work process, operating discipline, or layer of incident prevention protection.
Number of permanent or temporary past due MOCs
Number of inspections completed versus total due
Number or percentage of procedures which are reviewed and revised within a designated period versus total required
Number or percentage of cyclic PHA studies overdue vs. total required for review
Maintain a training matrix with status of all mandated regulatory and site required training for safety, PSM, environmental, operations, or mechanical
Track all past due action items
Facilities are ranked by score within each class based on full time company employees: Class One: 1-100 employees; Class Two: 101-200; Class Three: 201-400; and Class Four: 401+. "BEST IN LOUISIANA" is presented to the facility with the highest total point score in each class. "MOST IMPROVED" in Louisiana is presented to the facility with the largest improvement in employee and contractor injury rates.
Personnel Safety
Achievement
Points
3-year average OSHA TRIR is less than or equal to 0.5
3
3-year average OSHA TRIR is zero

OR

current year OSHA TRIR is more than 25% improved over prior 3-year average (i.e. 2015 compared to 2012-2014)
1
Current year OSHA TRIR is zero
1
Current year Severity Rate is in the best 10% of your peer group
1
Process Safety
Achievement
Points
Number of reportable PSI is in the best 25% of your peer group
2

Non-PSM plant:

 track all six LEADING indicators
2

PSM-plant

: failure to track one of the six LEADING indicators (separate penalty for each missing indicator)

-1
Environmental
Achievement
Points
Current year number of CERCLA reportable releases

to all media

is equal to or better than the prior 4-year average
1
Current year number of numerical permit limit exceedances AND/OR numerical permit discharge limits (ALL media permits combined) is equal to or better than the previous 4 year average
1
Current year TRI pounds (indexed to million pounds of salable production) released to all media (excluding off-site transfers & on- or off-site treatment) is equal to or less than your prior 4-year average
1
In the event of a tie, comments will first be examined for any outstanding, truly bonus-worthy effort or innovation. Usually, however, the comparison proceeds to the most recent year in which TRIR data for one facility excels. If needed, comparison may continue to PSI data, etc.
Numerical Permit Limits
Numerical permit limits include any hourly, daily, or annual mass or concentration limits in an air or water permit for the facility.
The number of times that any of these are exceeded in a calendar year would be what gets reported for this metric. This would include all air and water permits collectively for the facility (i.e., site-wide) as many facilities have more than one air and/or water permit.
Examples include exceedances of maximum hourly (lb/hr) air emission limits, annual (tpy) air emission limits, and maximum daily (lb/day) water discharge limits.
Reportable Process Safety Incidents (PSI)
If your company is a member of the American Chemistry Council (ACC), you are already reporting the process safety information requested here as part of your "Responsible Care" obligations. All you will need to do is transfer your PSI data from the ACC report. It is exactly the same information.
If your plant is not an ACC/Responsible Care company, you will need to collect your PSI data using the ACC definition. The complete ACC specification for reportable PSI is provided here.
The SAFE website tutorial
Severity Rating
SR = (total days away from work + total days restricted activity) x 200,000/(total all hours worked).